Millard Southwest Omaha , NE real estate market update for December 2017. Update on the Seller's market and west Omaha, NE homes for sale
Steve Lauver, Nebraska Realty, Omaharealtypros.com
Omaha, NE Real Estate Update West Omaha
Millard area homes for sale. There were 137 sold (closed) homes in Southwest Millard area for the month of December 2017. Comparing last month sale rate 137 to the current 147 active listings for SW Millard. The area has 1.07x months' inventory on the market. This rate indicates a strong sellers market.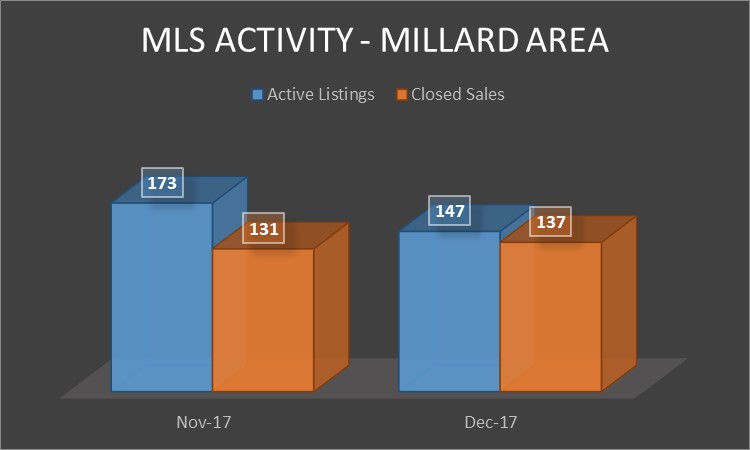 Information was pulled from the Great Plains Omaha Board of Realtors Multiple Listing Service 1/5/2018; OABR deems information reliable but not guaranteed. Prepared by Steve Lauver—REALTOR Data does not include any private home sales
Steve Lauver | Nebraska Realty gives Southwest Millard Omaha home sellers powerful representation and the lowest average days on market. Steve Lauver looks out for West Omaha home buyer's best interest throughout the home buying process, from finding homes that will fit your needs, negotiating the best terms, and ensure closing your new home is on time. Learn how I will assist you in selling a West Omaha Home or buying a West Omaha home.